Learn all you need to know before heading to our Beginner Level Courses available at LyreAcademy. These core lessons will teach you how to tune your lyre and what strings are what notes on your instrument, help you understand the four basic rhythmic values, along with the importance of rhythm, will show you ways to be able to feel the beat, and will teach you basic scales and intervals. 
* These core lessons are for beginner lyre players and for lyres of any type with at least 7 strings. There is no need for any previous musical knowledge. 
* Do you own a lyre with more strings? The course can be done by students with lyres with more than 7 strings. A simple and step-by-step video is available to prepare your lyre for the courses!
Lesson 1 : Feel the beat, An Introduction to Basic Rhythm
Why rhythm is so important? How can we feel the beat, and what are the basic steps to "grab" the rhythm in our lyre playing?
Plus: Rhythm exercise on a lyre
Lesson 2 : Music Theory, Scales and Intervals: An Introduction
What is a musical scale? What do we mean when we refer to "intervals" in music?  
Plus: Music theory exercises for a lyre player
Lesson 3 : What are the notes on our lyre?
To study in our academy, it is important to have a lyre with at least 7 strings, each one of them tuned to produce a specific note. In this lesson, we will see what the notes on the seven strings of our lyre are, and why it is so important to remember them by heart!
Plus: Exercise on a lyre
Lesson 4 : How to tune your lyre?
You know what the notes should be on your lyre's seven strings, so it's time to tune your instrument. This is a straightforward step-by-step guide of how to tune your lyre. 
Plus: Tuning apps that you can use with your lyre
Lesson 5 : Prepare your lyre for the courses
Do you own a lyre with more than 7 strings? You can totally have the LyreAcademy e-learning experience and take all the lessons (without an exception) with these simple and quick tips.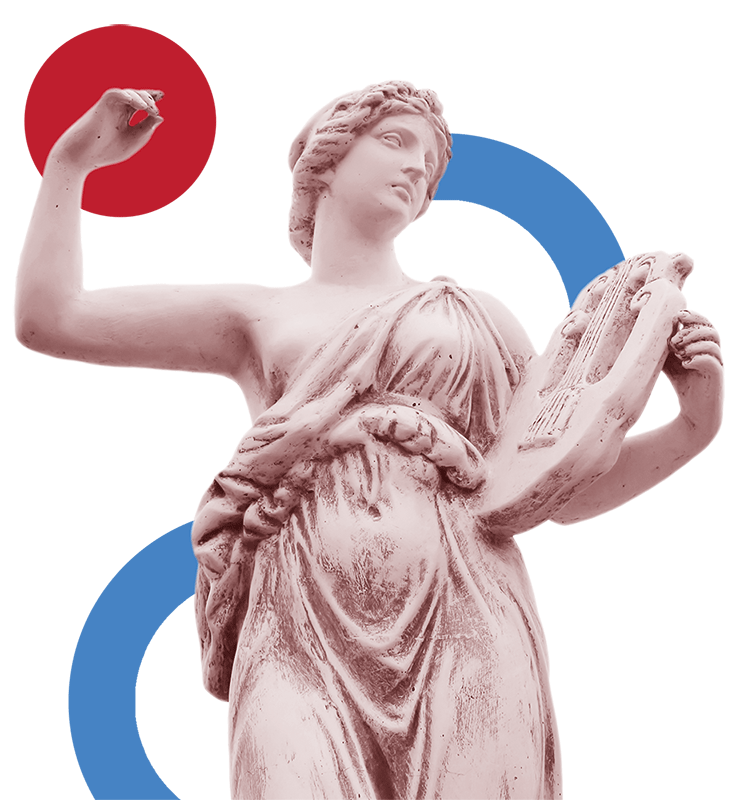 Lina Palera is a world-renowned lyre player and a charismatic teacher with more than a decade of experience in music schools and educational institutions in the United Kingdom, Greece and abroad, working with adults and children too. She travels a lot for live performances at museums, festivals, conferences and other venues.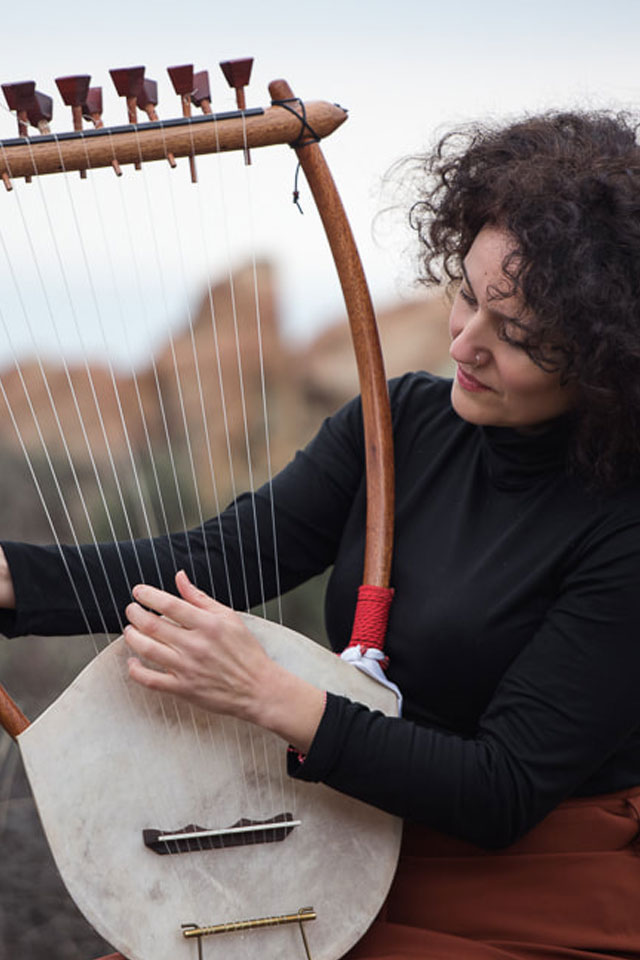 | Start learning immediately by enrolling in a course.
| Access from any device (computer, tablet or smartphone)!
| Learn from the best: top players with decades of teaching experience!
| Watch as many time as you like! Re-take the lessons.
| Learn anywhere, anytime, at your pace!