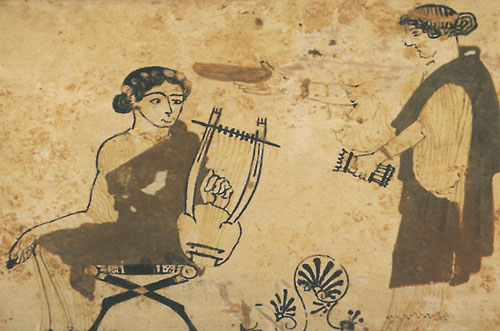 Learn music theory (in a smile-inducing way) as the ancient Greeks used to: on a lyre! Learn how to read sheet music, rhythm, rests, etc. and unlock your lyre-learning potential!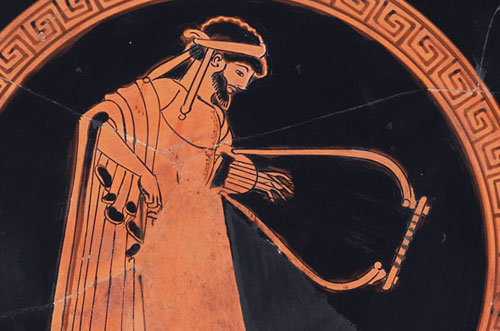 It's time to gain an amazing skill that will make you a well-rounded lyre player. Master your chords playing by learning great songs such as "The Pirates of the Caribbean", "Amelie", etc.
Muting Technique on a Lyre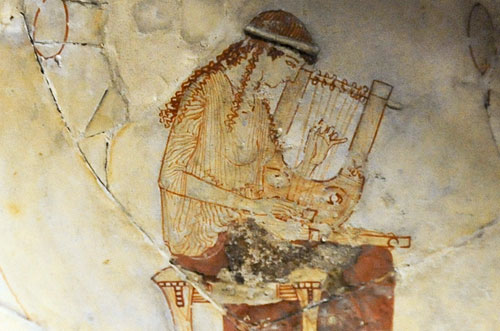 According to historians, muting was the most common way of playing the lyre in ancient Greece. Learn a new skill while playing Vivaldi's "The Four Seasons", "The Epitaph of Seikilos", etc.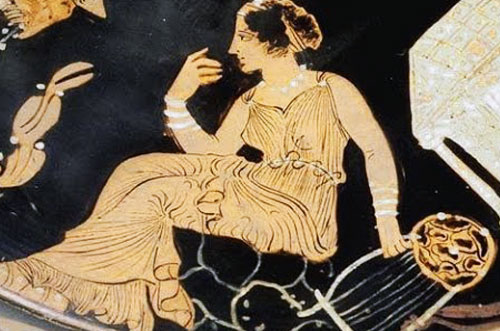 This is your chance to make your lyre playing sound more… ancient! Learn all seven ancient modes (Dorios, Phrygios, etc.) plus nine ancient-inspired melodies! 
Master
6 Ancient Melodies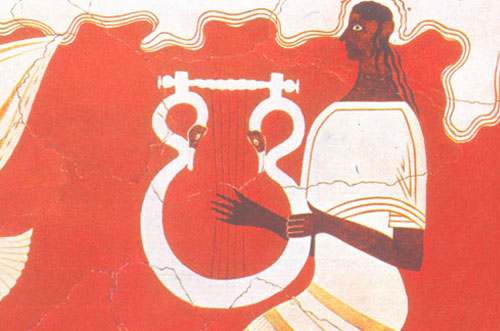 Step by step instruction on how to play the most impressive ancient melodies that survive until today in just one course, by combining advanced lyre playing techniques.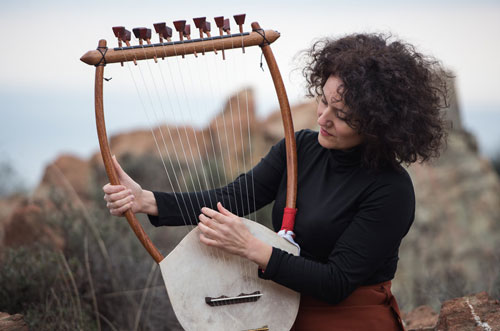 Impress your audience by mastering several playing techniques. Learn to play songs by Metallica, Kansas, Céline Dion, Louis Armstrong, and more!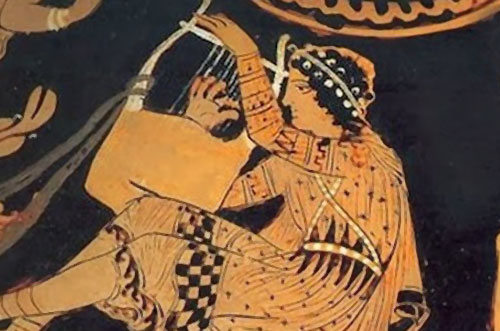 Master advanced techniques such as harmonics, eighth & sixteenth notes, arpeggios, fast-tempo, and polyphonic playing while learning well-known melodies such as "Eine kleine Nachtmusik" by W. A. Mozart, and "The Last of the Mohicans"!
Ancient Kithara: A Kick-Start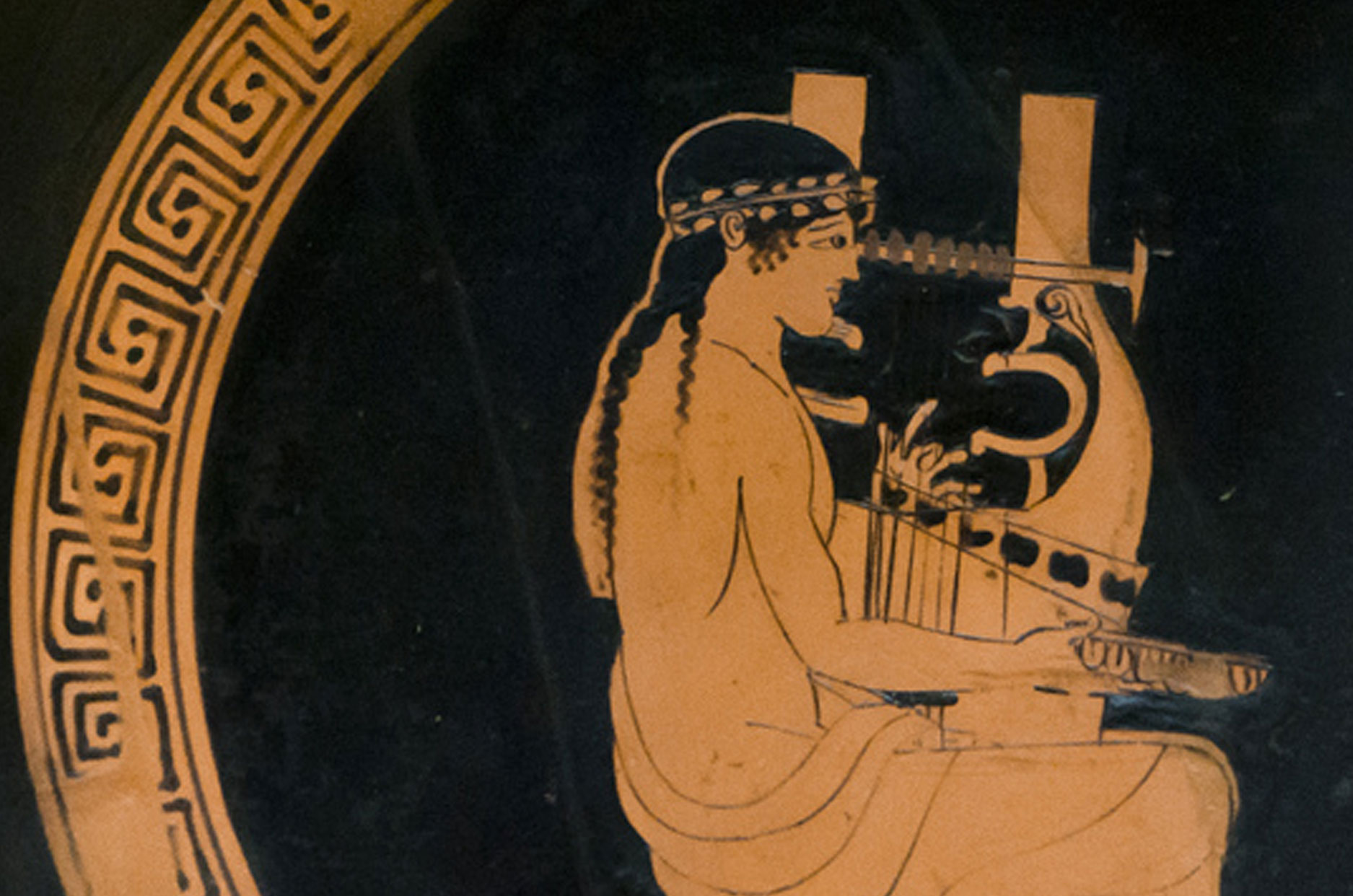 Learn to play one of the most impressive ancient musical instruments. Learn various playing techniques along with ancient rhythms and two ancient melodies!
Ancient Kithara: Next Level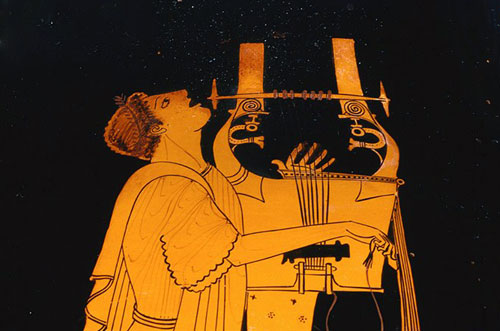 Advance your kithara playing by further improving your movable crossbar technique, chord playing, and arpeggios. Learn how to play five more ancient Greek melodies!
Advanced PortamentoTechniques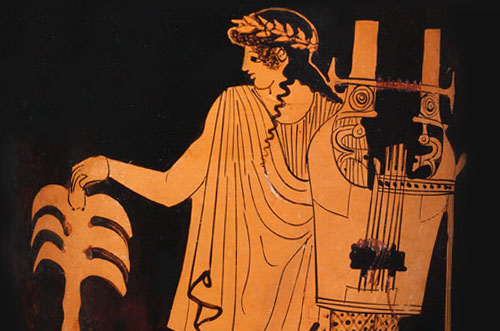 An advanced course focusing solely on the movable crossbar of your kithara! Theory, exercises, and melodies to help you master your portamento and tremolo technique!