Beginner Level | Lyre 101
Learn all you need to know to start having fun with your lyre, along with how to play two surviving ancient tunes and the song "Stairway To Heaven" by the great Led Zeppelin! This course is for beginners (no need of any previous music knowledge) and for lyres of any type with at least 7 strings.*  
At the end of the course you will know how to...
Hold and tune the lyre.
Play with the right hand.
Play with the left hand.
Find your inner rhythm on the lyre.
Play with the plectrum (the ancient pick).
Play with both hands at the same time.
Learn to play two original ancient greek tunes!
Learn to play the 'Stairway To Heaven' melody by the great Led Zeppelin!
* Do you own a lyre with more strings? The course can be done by students with lyres with more than 7 strings. A simple and step-by-step video is available to prepare your lyre for the courses!
Lesson 1 : Find Your Rhythm
Today is the day you will truly understand how to play with rhythm and never look back again. The proper way to practice with rhythm is simple, and in this lesson, we will share the tips to do that like a pro.
Plus: Your 1st lyre exercise
Lesson 2 : Use the Pick As the Ancient Did
Let's get into the ancient pick (or plectrum) technique by playing simple exercises that will change the way you think about your lyre.
Plus: Three more lyre exercises
Lesson 3 : Play Like a Pro
Adding complexity to your lyre playing by using all the fingers of your hand. Simple techniques will change your mindset and unlock an extensive repertoire of ancient and modern melodies.
Plus: Three more lyre exercises
Lesson 4 : Lyre & Ancient Rhythms
Did you know that different rhythms can sound differently on your lyre? That an ancient rhythm can make your playing sound quite a lot more ancient? This is what we are going to find out in this lesson, playing our first melody on an ancient Greek rhythm!
Plus: Three more lyre exercises
Lesson 5 : Learn how to play "Exasimon"
By now, you will be ready to add to your repertoire your second ancient Greek melody, the one called "Exasimon"! 
Plus: Your 2nd surviving ancient Greek lyre exercise!
Lesson 6 : Introduction to Quavers / Eighth notes
Let's start unlocking your inner rhythm by exploring a basic musical concept called quavers. By adding quavers to your lyre playing, you will gain access to dozens more possible melodies for your music repertoire!
The best way to learn is through the powerful force of rhythm! — W. A. Mozart
Plus: A specialised "Quavers" exercise for lyre players
Lesson 7 : Learn how to play "Dodekasimon"
Learn how to play the most advanced of the ancient Greek tunes in this course -the "Dodekasimon" tune- and advance your lyre exercise routine to the next level!
Plus: Your 3rd surviving ancient Greek lyre exercise!
Lesson 8 : Learn how to play "Stairway to heaven" by Led Zeppelin!
Plus: Tips for the next level! 
Enroll in this Course
Start your lyre study today!
Enroll and get...
Full access for 3 months for just $99.
Crystal clear sound.
Fast loading HD videos for each lesson.
Lesson notes with extras.
Music tablatures for lyres.
$29/month if you want to extend your access.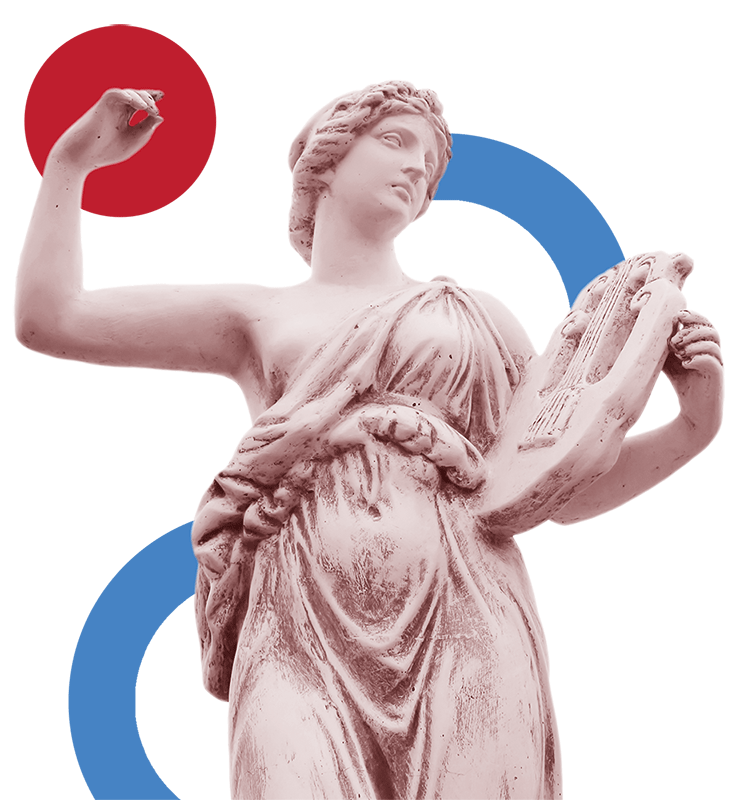 Lina Palera is a world-renowned lyre player and a charismatic teacher with more than a decade of experience in music schools and educational institutions in the United Kingdom, Greece and abroad, working with adults and children too. She travels a lot for live performances at museums, festivals, conferences and other venues.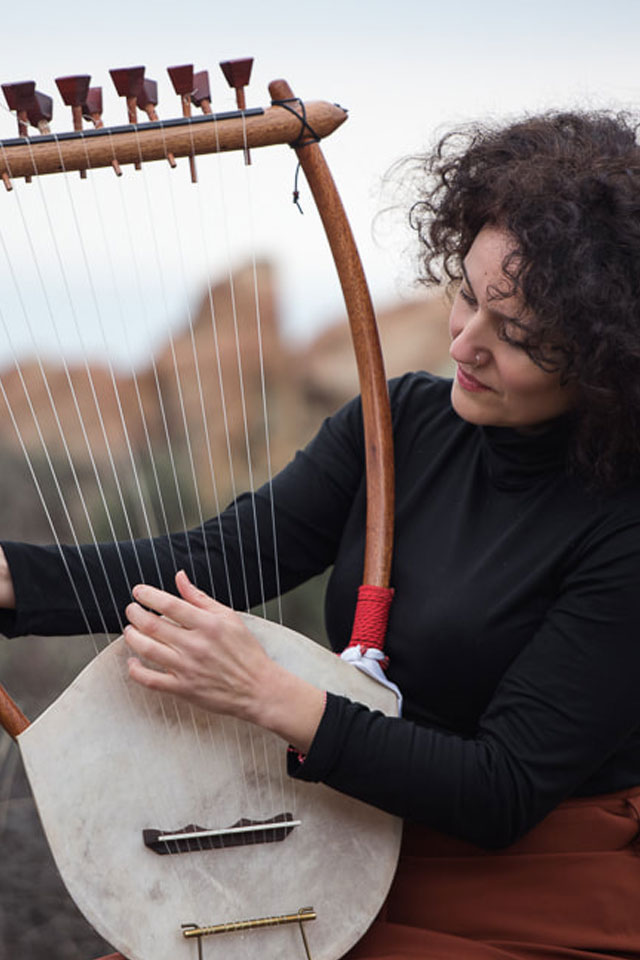 | Start learning immediately by enrolling in a course.
| Access from any device (computer, tablet or smartphone)!
| Learn from the best: top players with decades of teaching experience!
| Watch as many time as you like! Re-take the lessons.
| Learn anywhere, anytime, at your pace!