Great musicians, top-notch teachers, and amazing performers are the three key skills that our instructors must have before becoming part of our academy.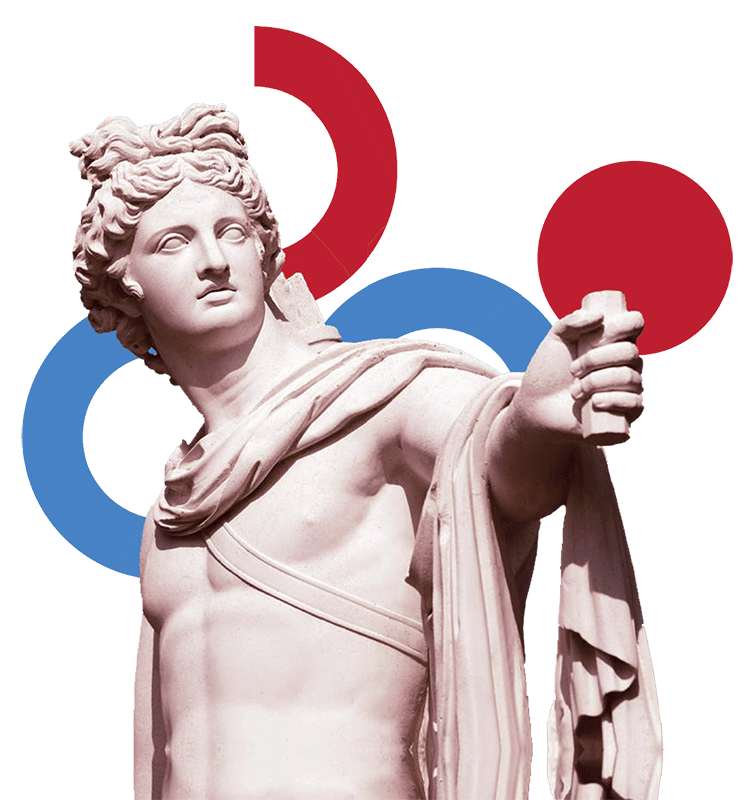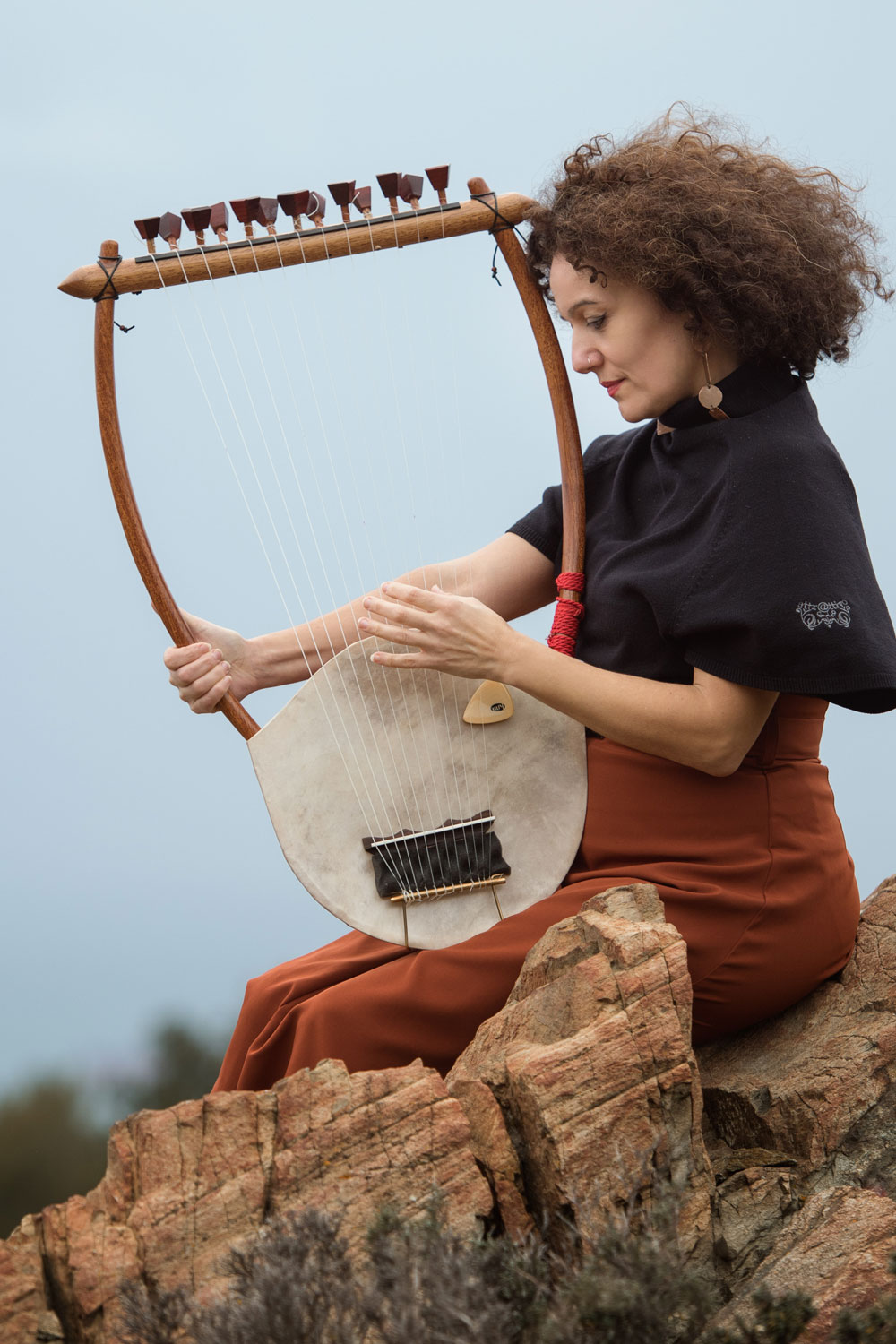 Teaching: Lyre and Music Theory

Lina Palera is a world-renowned lyre player and a certified music instructor with teaching experience at music schools in UK, Greece and abroad, working both with adults and children.
She travels around Greece and abroad giving live performances at museums, festivals, educational institutions, conferences and other venues. Read more...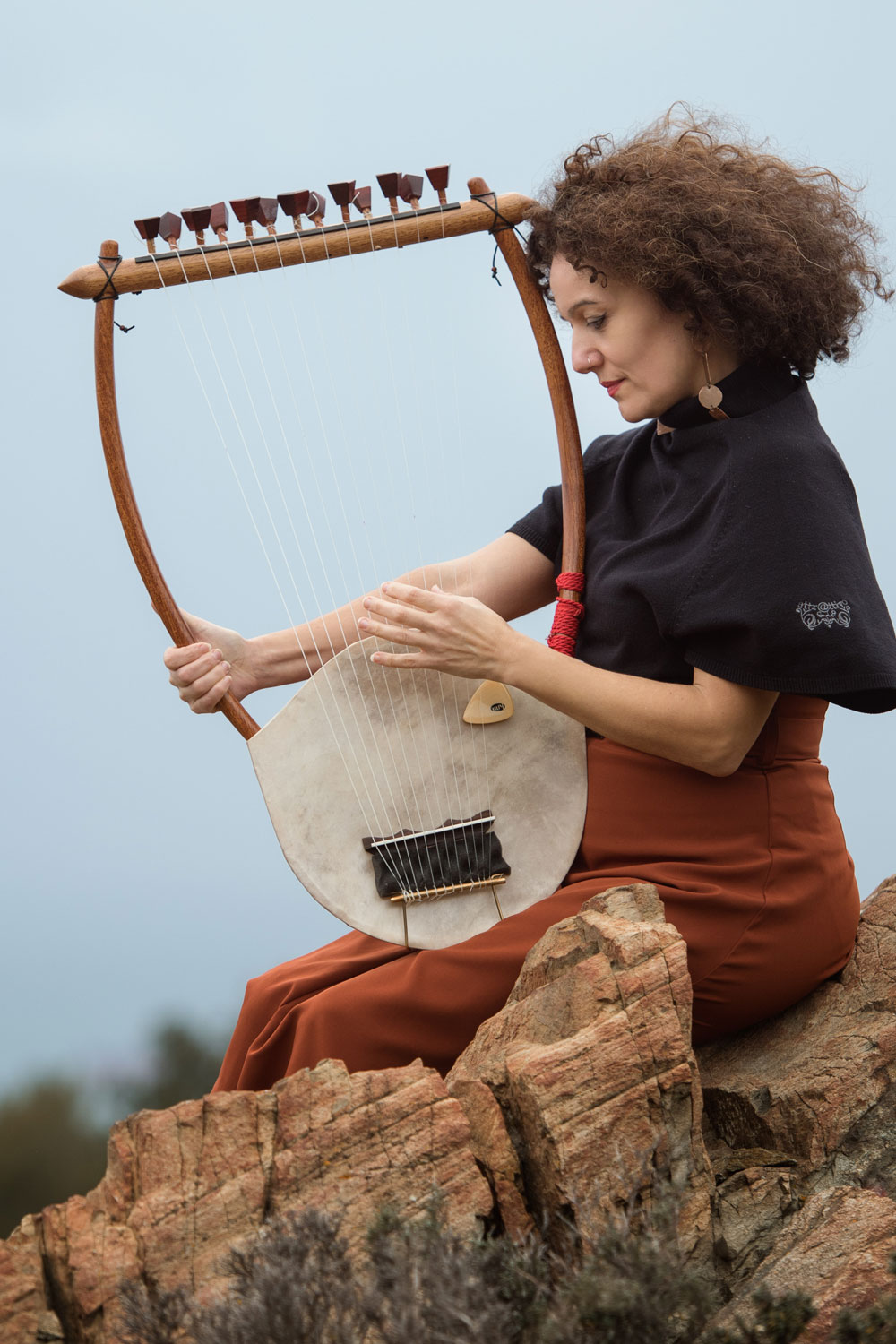 Teaching: Ancient Frame Drums and Tympanon

Mirco studied ethnomusicology and playing techniques of traditional musical instruments of Southern Italy, paying particular attention to traditional techniques of frame drum playing. 
Having a post-degree in classical archaeology, he currently, works as scientific advisor and performer in the EMAP project, collaborating with the ensemble LVDI SCAENICI, specialized in reconstruction of Roman music instruments. Read more...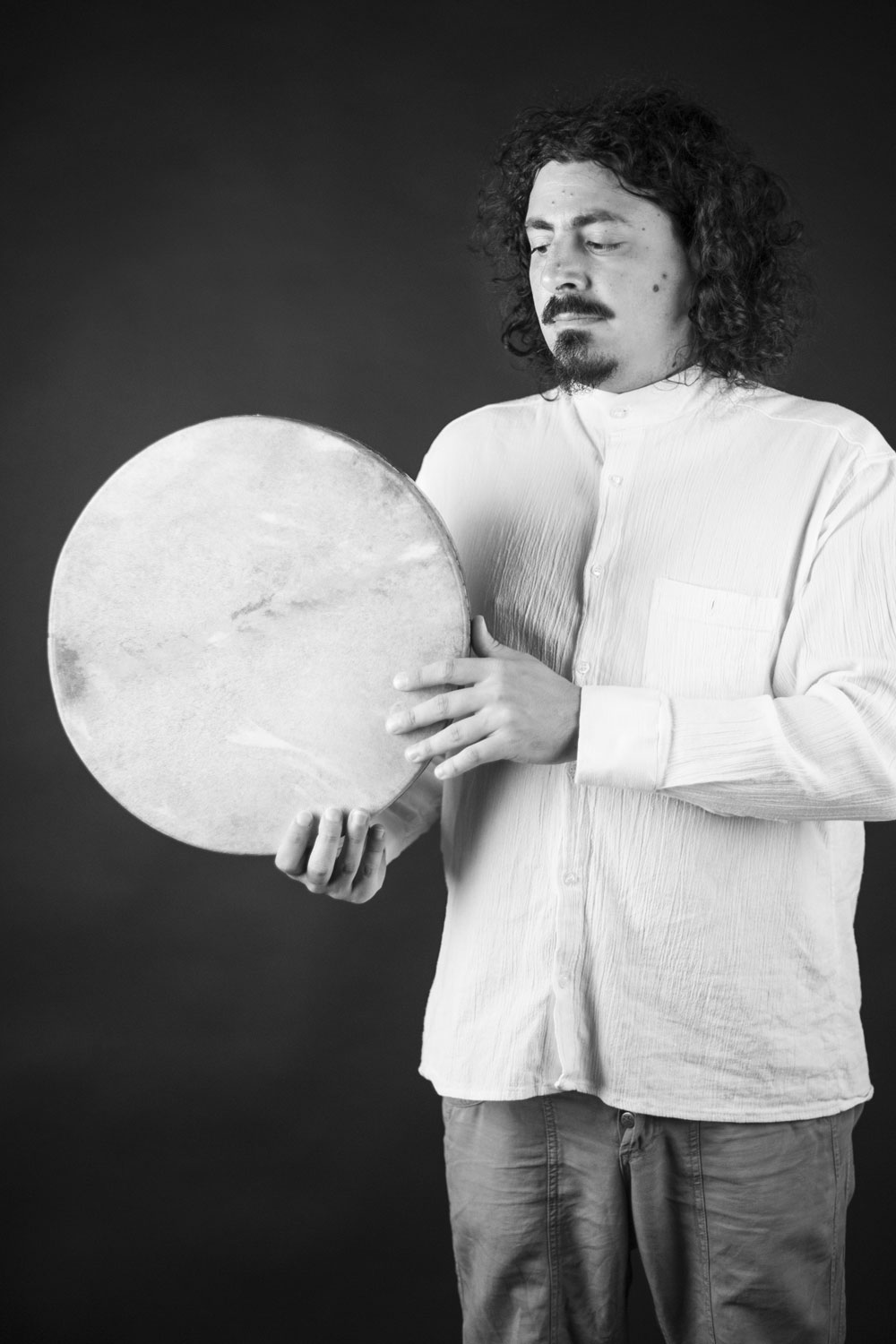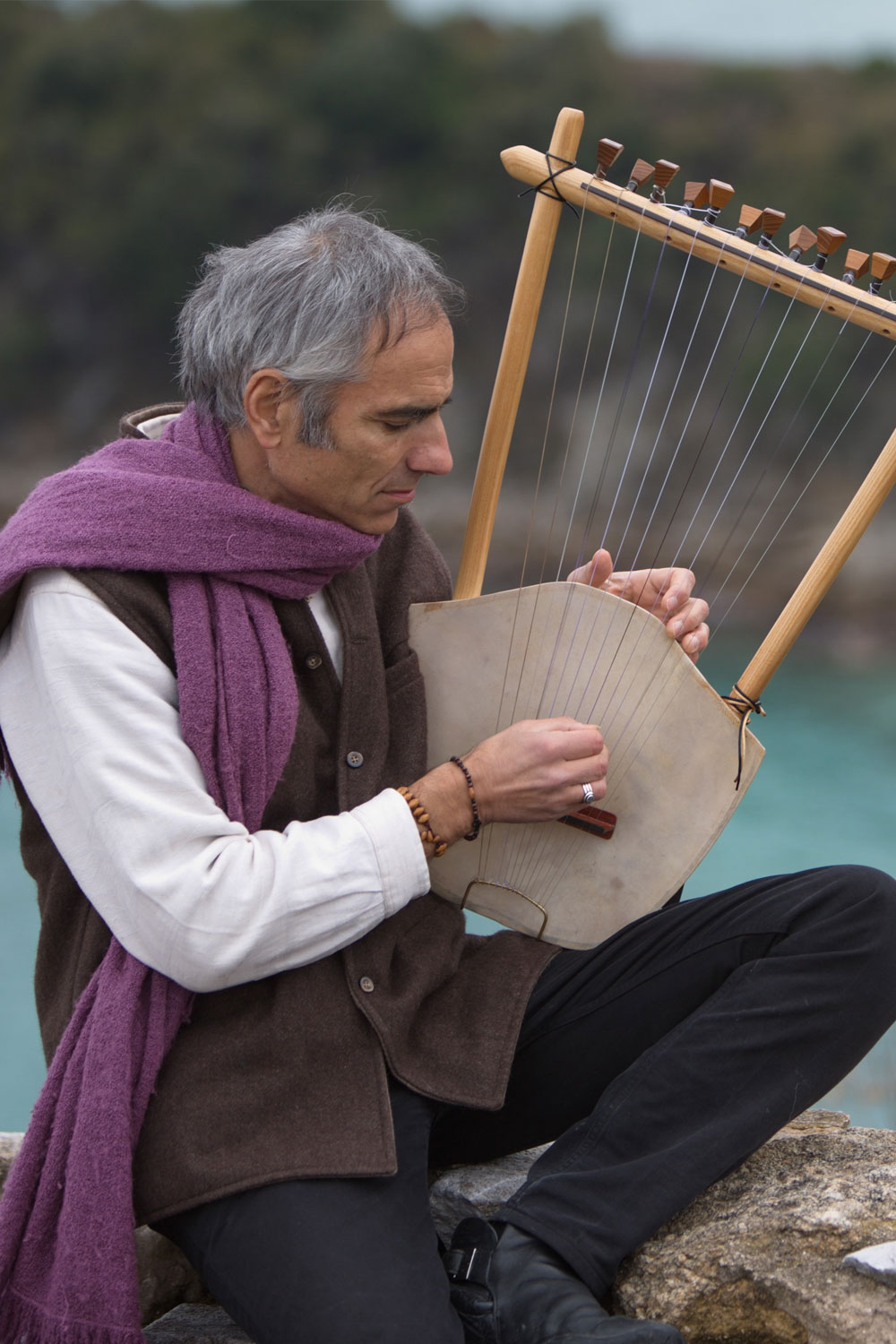 Teaching: Lyre and performing
Thanasis Kleopas is an ancient lyre and guitar player with many performances around the world, such as Thailand, Japan, India, France, Italy, Germany and Switzerland. Read more...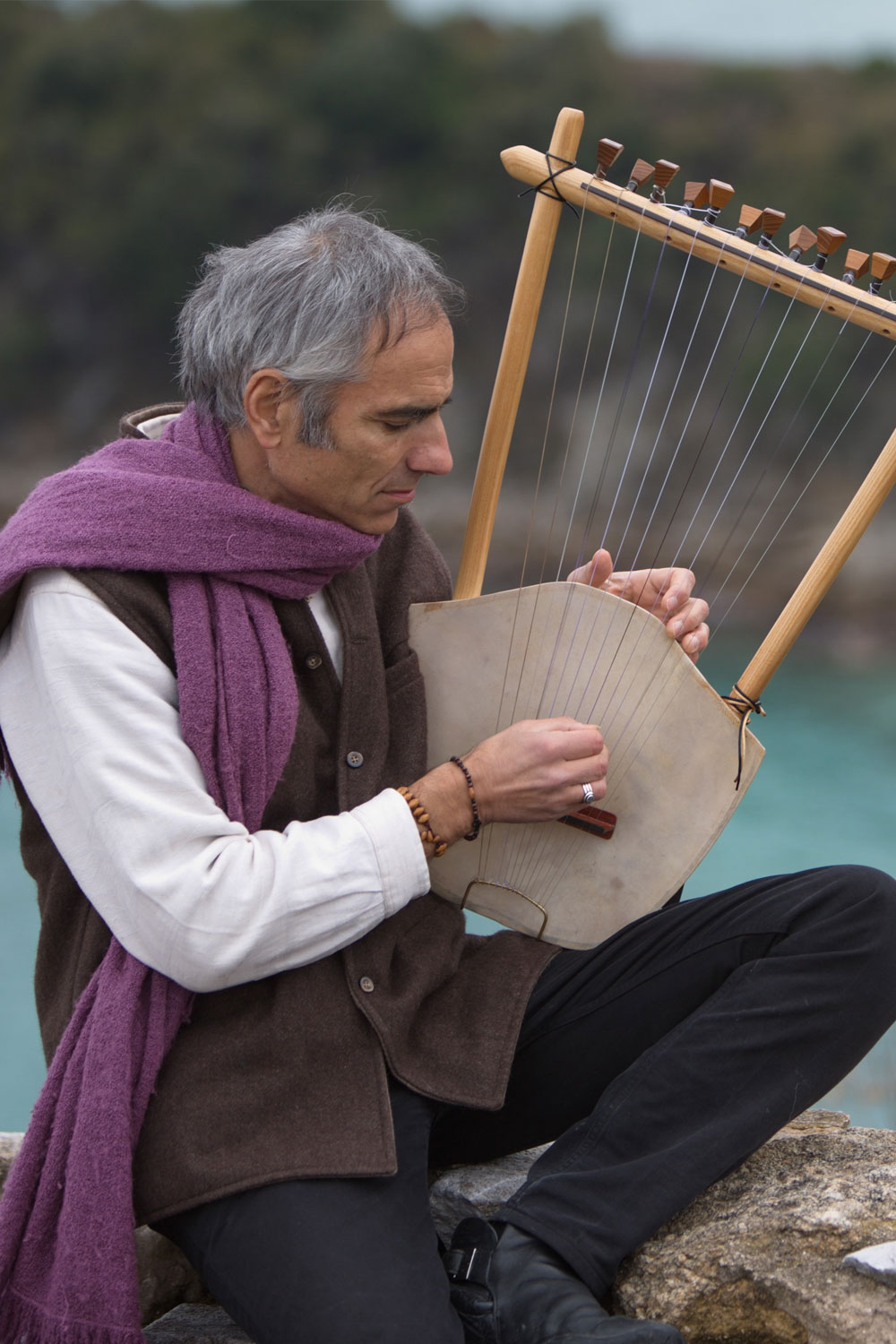 Meet Evangelia Thalassini
Teaching: Ancient theatrical performance

Evangelia has done extensive theatrical studies such as Theatre Acting at the "Veaki Drama School" in Athens, and Stage Direction at the "Royal Superior Academy of Drama" (RESAD) in Madrid. She holds a Master's degree in "Stage Arts Composition" at the University "Rey Juan Carlos" in Madrid.
She has directed several theatrical plays in Greece and Spain, and since 2015 she has been involved exclusively in presenting tragedies in ancient Greek at archaeological museums and sites in Greece, such as Sophocles' "Antigone". Read more...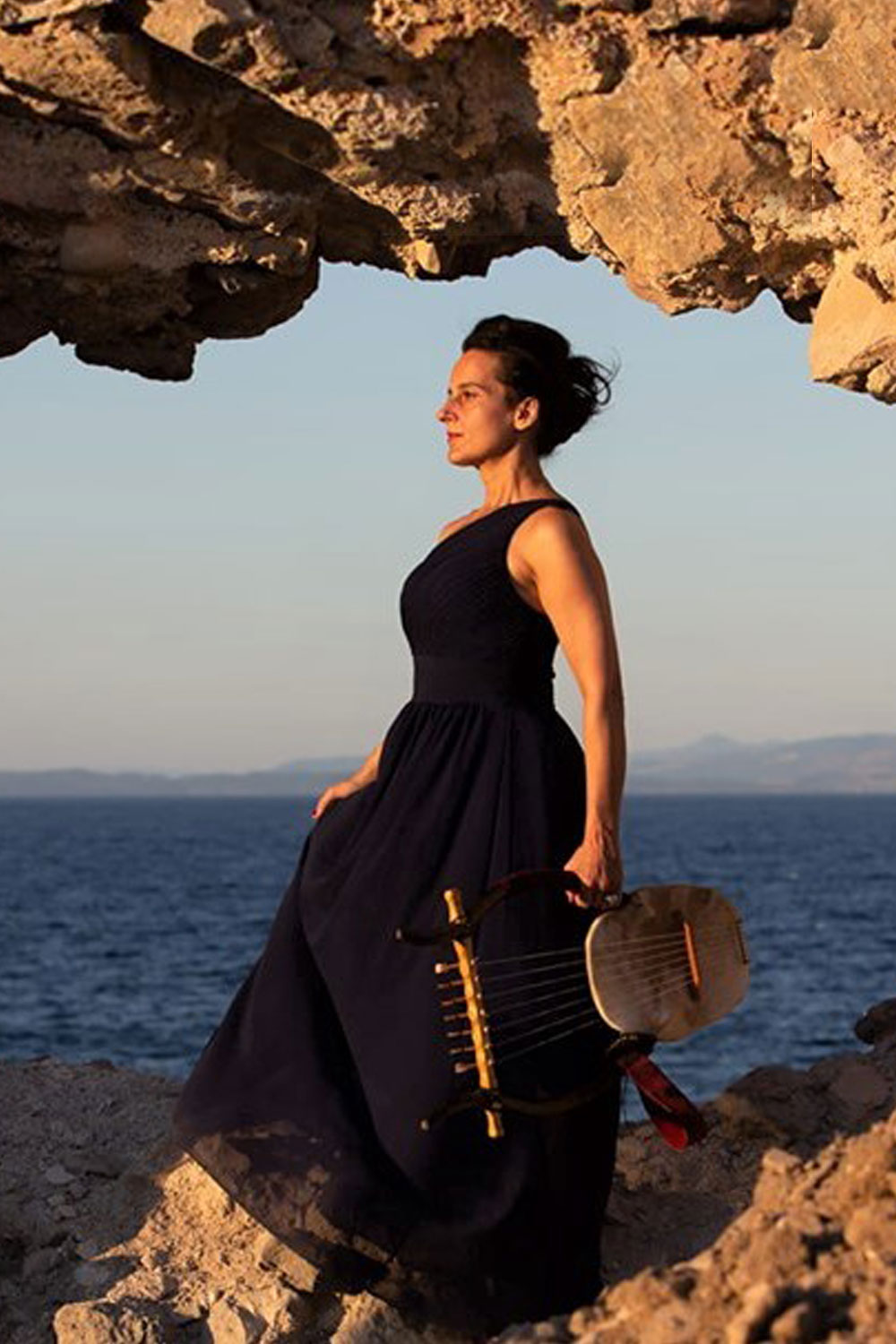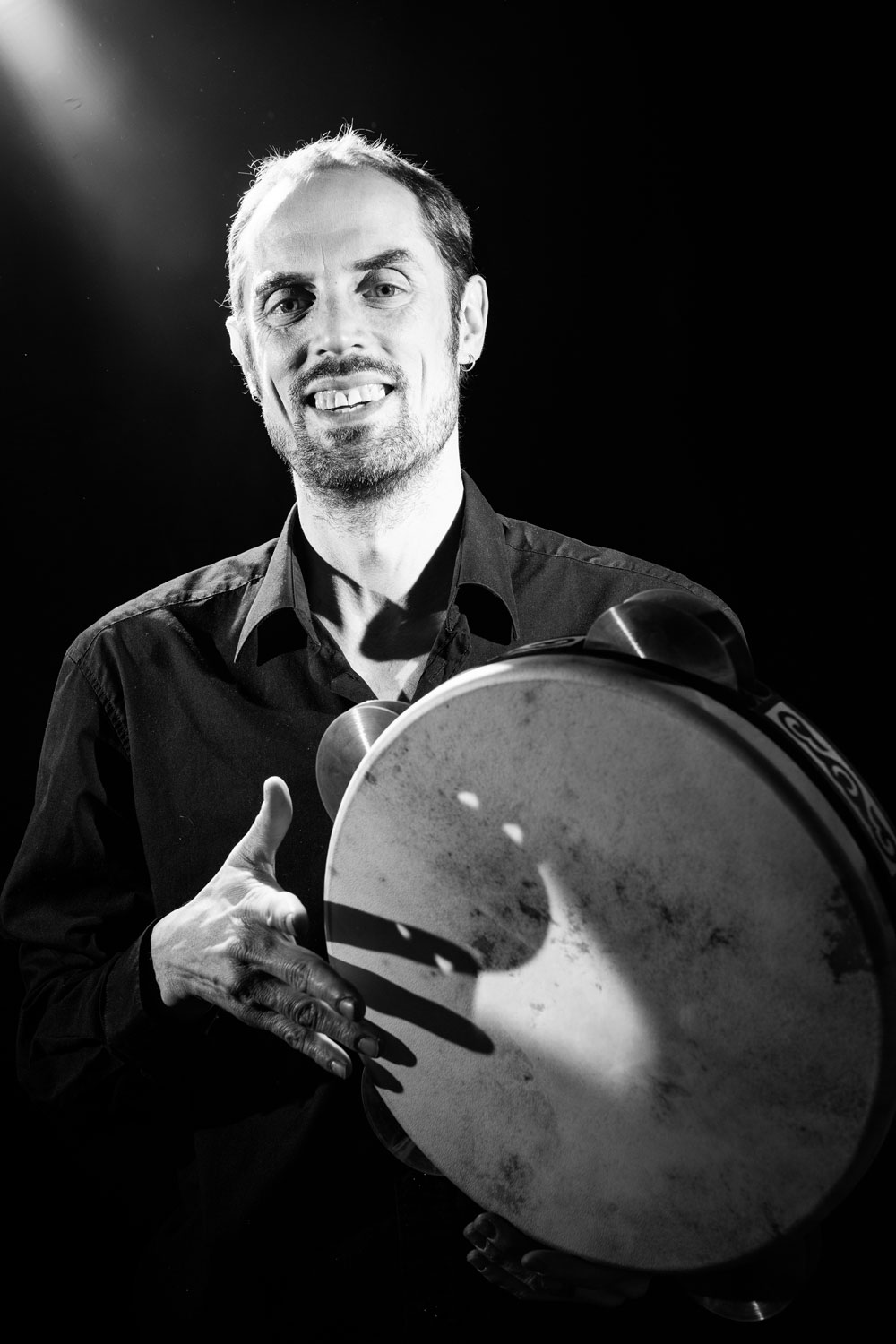 Teaching: Ancient Frame Drum and Tympanon
Timothy Hill grew up singing with his family and playing trumpet and drumset. He went on to study percussion in University (Colorado, USA) with a focus on orchestral percussion and jazz drumset. Read more...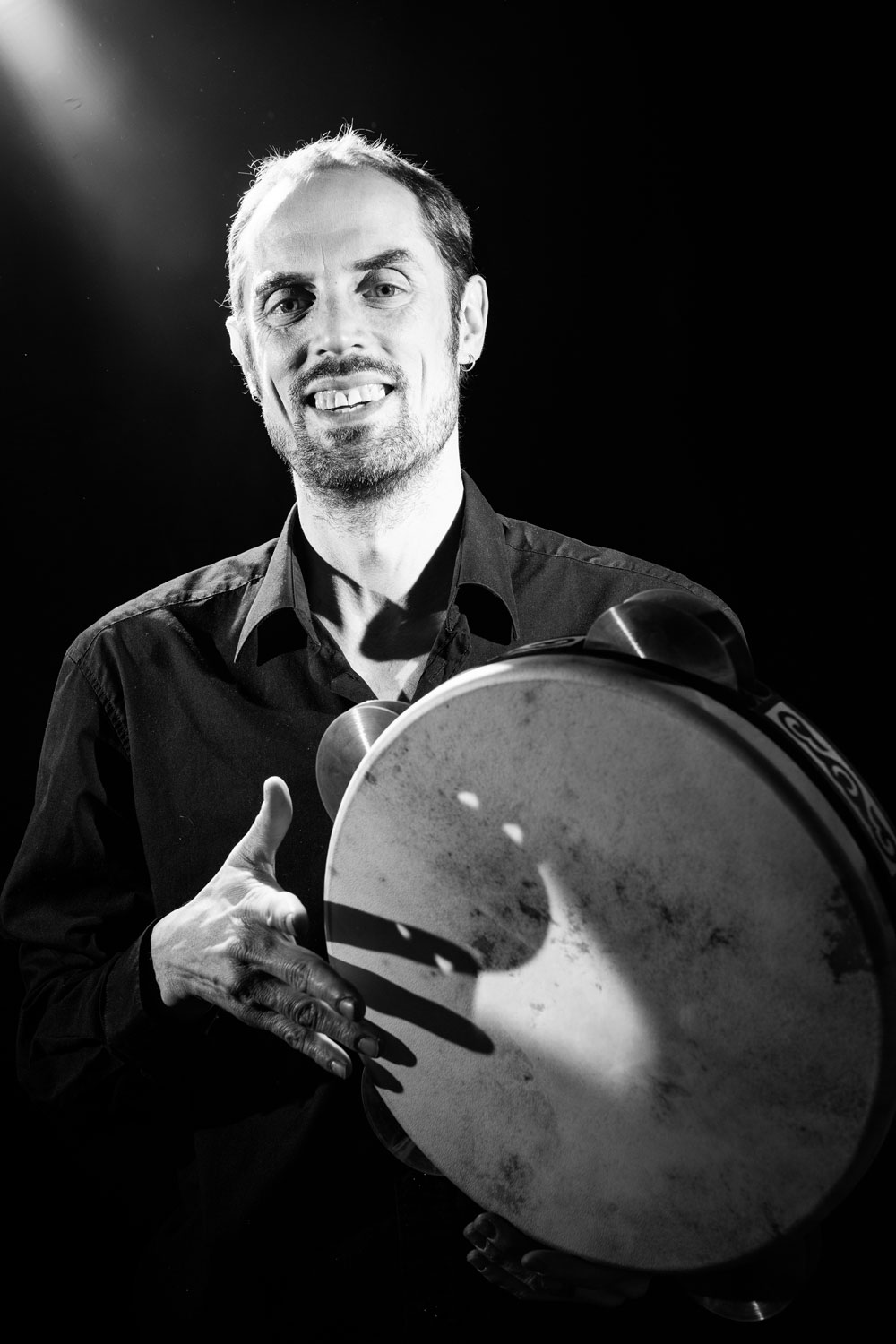 Teaching: Lyre and live performance
Aliki accomplished her musical studies on the Piano, Counterpoint and Opera at the National Music Academy. She came across the ancient Greek lyre in 2004, while she was exploring the string instruments.
Aliki studied ancient musical fragments, and she developed a personal way of playing. Techniques borrowed from the Harp, the Krar or the Kanun are woven into her style. She combines the Lyre with many different instruments. Read more...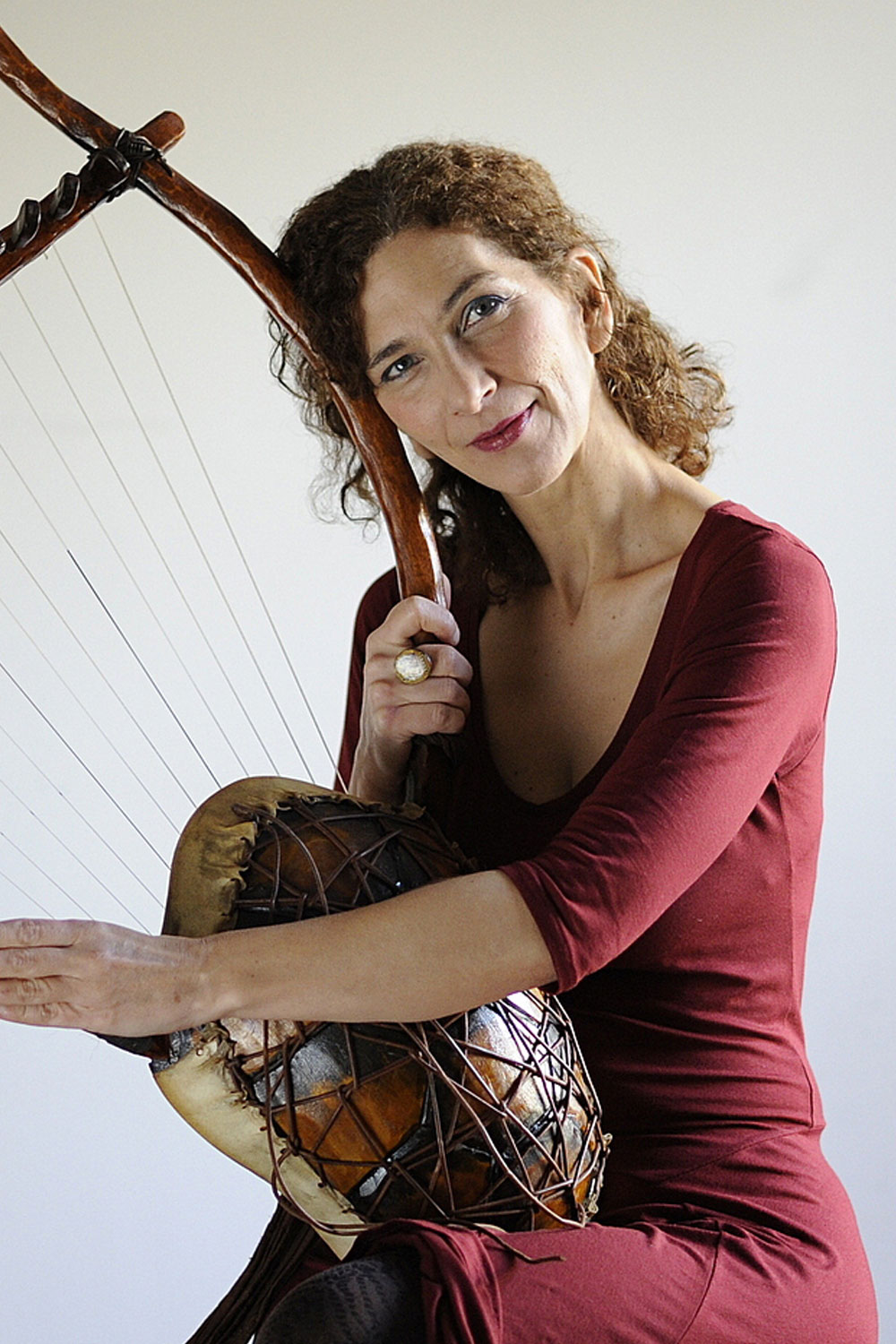 We cannot teach people anything;
we can only help them discover it within themselves.
- Galileo Galilei -