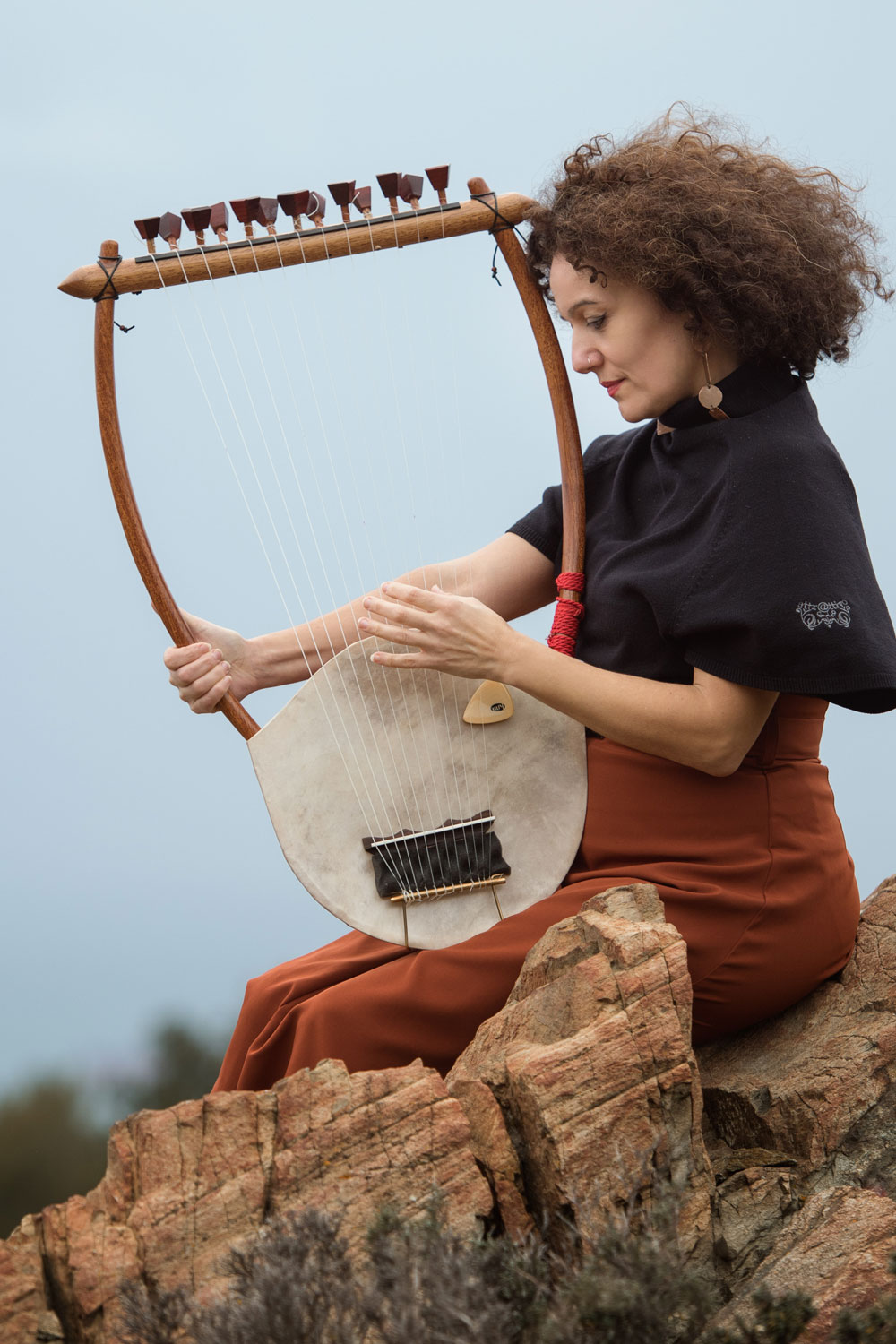 Courses available
Lyre 101, 102, 103
Lyre 200, 201, 202, 203
Lyre 301, 302, 303
Ancient Kithara 101k, 102k
Teaching: Lyre and Music Theory

Lina Palera is a world-renowned lyre player and a certified music instructor with teaching experience at music schools in UK, Greece and abroad, working both with adults and children.
She travels around Greece and abroad giving live performances at museums, festivals, educational institutions, conferences and other venues.
Lina has done extensive studies in music and holds degrees in harmony, in counterpoint and Jazz Vocals by Thessaloniki Contemporary Conservatory (Greece), and postgraduate studies in PGCE in Music at the University of Middlesex (UK). She is a a certified string instrument's musician, with 12 years studies in classical guitar before moving to ancient lyre.
Additionally, she has extensive experience as a music teacher, both in Greek and in English, at educational institutions such as Friern Barnet School (London), SS Albans & Stephen Primary School (London), Conservatory "Melody" (Thessaloniki), Conservatory "In Art" (Thessaloniki) etc.
As a lyre player, Lina has performed live at concert halls, museums, international conferences etc. such as the Museum of Byzantine Culture (Thessaloniki), the International Book Fair (Greece), the Museum of Ancient Greek Music Technology (Athens), and the Frankfurt MusicMesse (Germany).