MASTERCLASS Tutor 101i | BECOMING A LYRE TUTOR
Teaching Lyre to Beginners
Learn all you need to know to start teaching lyre to beginner students. Get thoroughly tested, effective, smile-inducing, and versatile teaching material, along with practical tips on how to get the most out of your student's learning experience. What's more, this is the first step on becoming a
recommended lyre tutor
 by the LyreAcademy for your local community.
This course is for competent lyre players, preferably for (but not restricted to) graduates from the academy's Full-Year Studies program, and for lyres of any type with at least 7 strings.*
At the end of the course you will know how to...
Teach lyre theory to beginner players

Teach all the basics (holding the lyre, achieving a stable tuning)

Teach lyre tuning to perfection

How to use lyre tablatures in your lessons

Teach the use of the plectrum

Teach the finger-playing technique

Teach four original ancient Greek melodies

Teach "The Unforgiven" by the great Metallica, and

"Ode to Joy"

Teach to kids

Become a better lyre tutor
* Do you own a lyre with more strings? The course can be done by students with a lyre or a kithara with 7 or more strings. Simple and step-by-step videos are available to prepare your lyre for the courses (including tuning).
Lesson 1 : To Whom is this Masterclass for?
Ready to follow your dream and become one of the few lyre tutors out there? Gain the privilege to become a "recommended tutor" by LyreAcademy.com and help dozens of students to master this unique ancient musical instrument. 
Plus: Extra Teaching Material
Lesson 2 : Teaching the Basics; How to Hold the Lyre
What is telamonas? How was it used in ancient Greece? How can someone secure the instrument in her lap while having both hands free to play with the strings? And most importantly, how can you effectively teach this beginner, but so essential, skill? 
Plus: Practical tips & theory
Lesson 3 : Teaching the Basics; How to Achieve a Stable Tuning
Let's find out all the tips to have a stable tuning in your students' lyres and make both your and your students' experience smooth and pleasant. 
Plus: Practical tips & theory
Lesson 4 : Teaching the Basics; How to Tune
It is time to see the theory, along with the actual process of tuning a lyre, from the point of view of a lyre tutor. How can you approach such an important procedure? How can you explain it plainly to your students? 
Plus: Practical tips & theory
Lesson 5 : Introducing Tablatures, an Amazing Teaching Tool
No doubt, we would all want our students to be ready to read sheet music from the very first lessons. But, no doubt once again, this is not the case most of the time! In this lesson, we will see how you can use an amazing beginner tool, the tablature, to fast-pace your teaching and prepare your students for the next level! 
Plus: Practical tips, theory & exercises
Lesson 6 : Teaching the Basics; How to use a Plectrum
What is a plectrum? How was it used in ancient Greece? Let's see how you can implement the ancient Greek pick to your teaching using a reliable, smile-inducing method!
Plus: Practical tips, theory & exercises
Lesson 7 : Approaching the Finger-Playing Technique
Time to unlock the true potentials of your students' lyres by introducing the finger-playing technique to your teaching! This is the last lesson before heading to the actual melodies, so we will see some tips to ensure that your students are ready for what is to come.
Plus: Practical tips, theory & exercises
Lesson 8 : Teaching their first Ancient Melody
Now the actual fun begins, both for you (as a tutor) and for your students! Let's see how you can teach an ancient Greek melody called "Tetrasimon." 
Plus: Tablature & music sheet for the melody
Lesson 9 : Teaching Metallica; why is it so important?
Plus: Tablature & music sheet for the melody
Lesson 10 : From Tablatures to Music Sheets, The Big Step
Lesson 11 : Teaching an Ancient Melody
Lesson 12 : Teaching Kids
Lesson 13 : Becoming a Better Lyre Tutor
Where do I go from here?
So, you have just finished the course, and you feel the need to advance further with your lyre teaching. Here is a quick video on what we will cover next in our Lyre Course Tutor 102i, focusing on a more advanced lyre teaching method suitable for intermediate lyre players!
Enroll in this Semester
Start your lyre study today!
Enroll and get...
Full access to a whole semester for just

$597

$397.
Immediate access to 3 courses and 30+ lessons.
Including access for 6 months.
Crystal clear sound.
Fast loading HD videos.
Lesson handouts with extras.
Music music sheets/tablatures for lyres.
$29/month if you want to extend your access.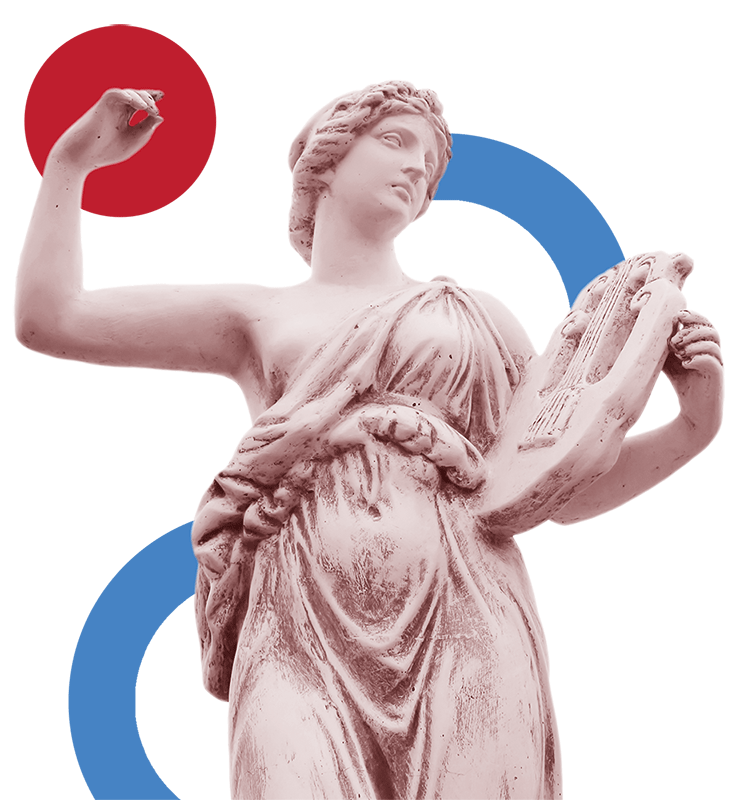 Lina Palera is a world-renowned lyre player and a charismatic teacher with more than a decade of experience in music schools and educational institutions in the United Kingdom, Greece and abroad, working with adults and children too. She travels a lot for live performances at museums, festivals, conferences and other venues.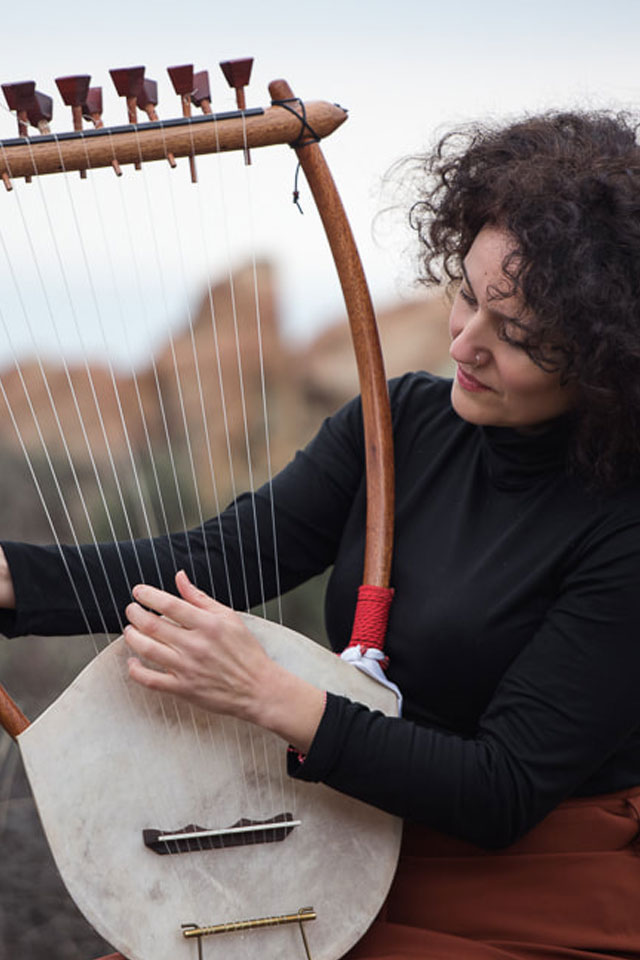 | Start learning immediately by enrolling in a course.
| Access from any device (computer, tablet or smartphone)!
| Learn from the best: top players with decades of teaching experience!
| Watch as many time as you like! Re-take the lessons.
| Learn anywhere, anytime, at your pace!