MASTERCLASS Tutor 102i | BECOMING A LYRE TUTOR
Teaching Lyre to Intermediate
Everything you need to start teaching lyre to intermediate students, is mindfully packed into this course: thoroughly tested, effective, smile-inducing, and versatile teaching material, along with practical tips on how to get the most out of your student's learning experience. What's more, this is the second step to becoming a
recommended lyre tutor
by the LyreAcademy for your local community.
This course is for competent lyre players, who have successfully completed the Masterclass Tutor 101i, and preferably for (but not restricted to) graduates of the academy's Full-Year Studies program. What's more, it is for lyres of any type with at least 7 strings.*
At the end of the course you will know how to...
Teach lyre theory to intermediate players

Teach any piece of music (both in theory and in practice)

Teach two-hands lyre playing

Teach how to accompany a song with the lyre

Introduce your students to changing tonalities on their lyre

Introduce your students to sharps

Teach what was long and short notes for the ancients

Introduce your students to ancient Greek rhythms

Teach harmonics on the lyre

Teach two ancient Greek melodies

Teach seven contemporary melodies

Become a better lyre tutor
* Do you own a lyre with more strings? The course can be done by students with a lyre or a kithara with 7 or more strings. Simple and step-by-step videos are available to prepare your lyre for the courses (including tuning).
Lesson 1 : To Whom is this Masterclass for?
Ready to start accepting more advanced students? Let's see together what the difference is in teaching the ancient lyre to an intermediate student. 
Plus: Extra Teaching Material
Lesson 2 : How to Teach any Piece of Music?
In this lesson, we will go through everything you need to know to teach any piece of music, no matter how simple or complicated it might be! 
Plus: Practical tips, theory & a melody on a music sheet
Lesson 3 : Introducing Two-Hands Lyre Playing
Adding the second hand to your students' lyre playing can make a world of difference. Let's see how this can be done smoothly but also effectively. 
Plus: Practical tips, theory & exercises
Lesson 4 : Teaching How to Accompany a Song
It is time to focus on another important skill for every aspiring lyre player; the ability to accompany a song with the lyre. We will do it by teaching your students an old-time classic, "Joy to the World"! 
Plus: Practical tips, theory & a melody on a music sheet
Lesson 5 : Changing Tonalities in our Lyres
Having a lyre with one (non-changeable) tuning might be quite shooting in the beginning, but at the same time, it is heavily restrictive for an intermediate lyre player. In this lesson, we are going to "break some eggs" and see how we can teach changing tonalities in a fun-inducing and straightforward way. 
Plus: Practical tips, theory & exercises
Lesson 6 : Introducing your Students to Sharps; Tchaikovsky's Swan Lake
It is time to talk about sharps and flats while teaching an all-time classic ballet, the famous Swan Lake. 
Plus: Practical tips, theory & a melody on a music sheet
Lesson 7 : Teaching Long & Short Notes; the Ancient Greek Rhythms
Let's dive into the ancient Greek rhythms by introducing your students to the long and short notes. 
Plus: Practical tips, theory & exercises
Lesson 8 : Approaching Harmonics on the Lyre; "Happy Birthday" tune
It is time to introduce your students to a brave new world and guide them on how to multiple the available notes on their lyres! "Harmonics on the lyre" is the amazing topic of today's lesson for your students! 
Plus: Practical tips, theory & a melody on a music sheet
Lesson 9 : How to Become a Better Lyre Tutor?
Where do I go from here?
So, you have just finished the course, and you feel the need to advance further with your lyre teaching. Here is a quick video on what we will cover next in our Lyre Course Tutor 103i, focusing on a more demanding lyre teaching method suitable for advanced lyre players!
Enroll in this Semester
Start your lyre study today!
Enroll and get...
Full access to a whole semester for just

$597

$397.
Immediate access to 3 courses and 30+ lessons.
Including access for 6 months.
Crystal clear sound.
Fast loading HD videos.
Lesson handouts with extras.
Music music sheets/tablatures for lyres.
$29/month if you want to extend your access.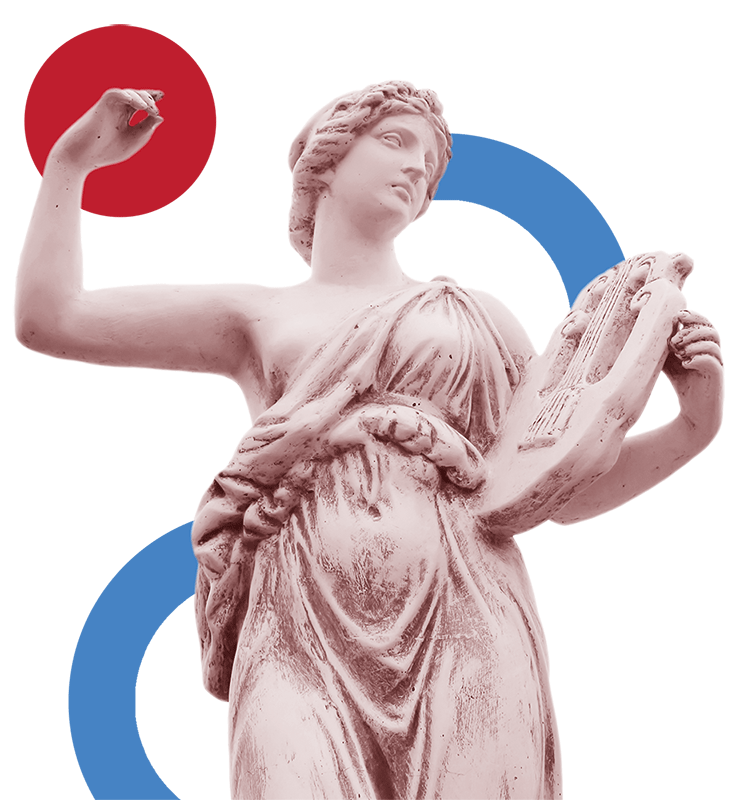 Lina Palera is a world-renowned lyre player and a charismatic teacher with more than a decade of experience in music schools and educational institutions in the United Kingdom, Greece and abroad, working with adults and children too. She travels a lot for live performances at museums, festivals, conferences and other venues.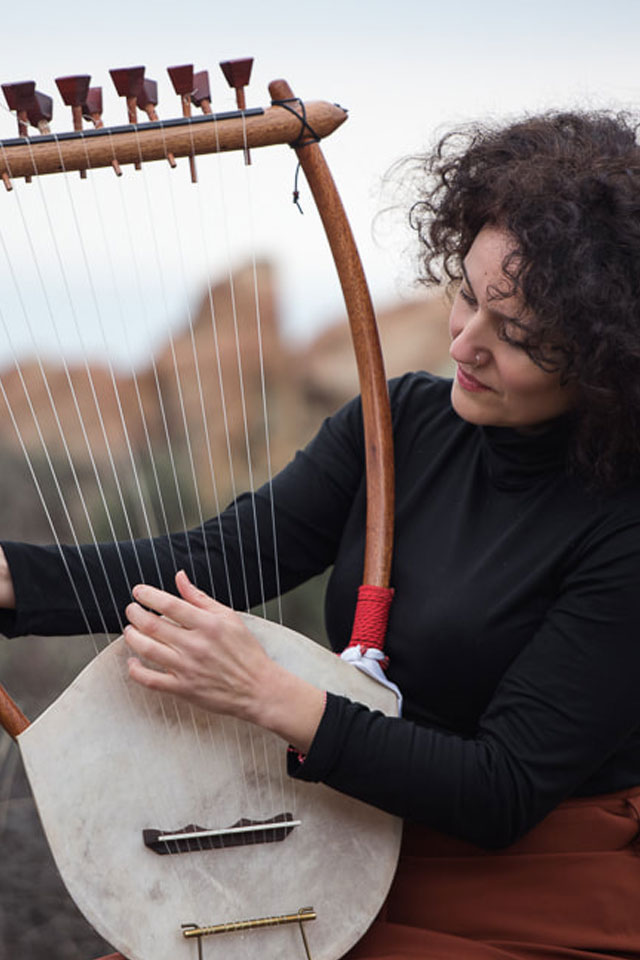 | Start learning immediately by enrolling in a course.
| Access from any device (computer, tablet or smartphone)!
| Learn from the best: top players with decades of teaching experience!
| Watch as many time as you like! Re-take the lessons.
| Learn anywhere, anytime, at your pace!